SK8 SCHOOL - PAYMENT PAGE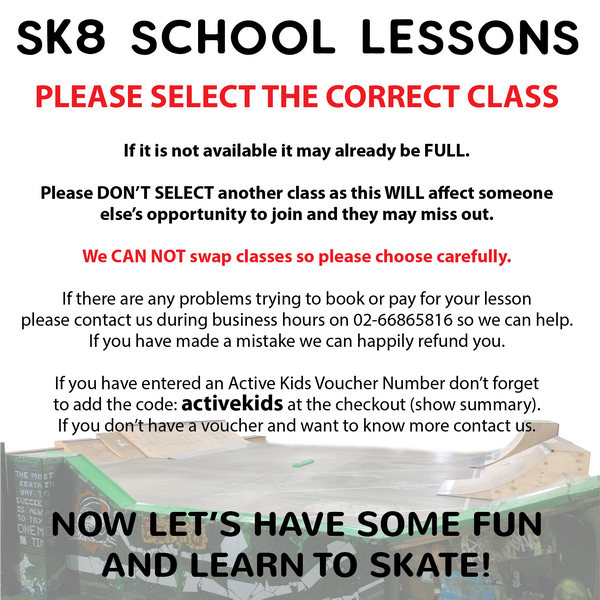 *PLEASE SELECT THE CORRECT LESSON*
.
If your class is NOT available it is already FULL. If you select the WRONG class this WILL effect another skater's ability to sign up. 
WE CAN NOT SWAP CLASSES so please choose carefully
If you make a mistake we can happily offer you a refund. If you are having any problems please contact the store during business hours so we can help.