Glassy - Shredder Beach Sunglasses Black/Floral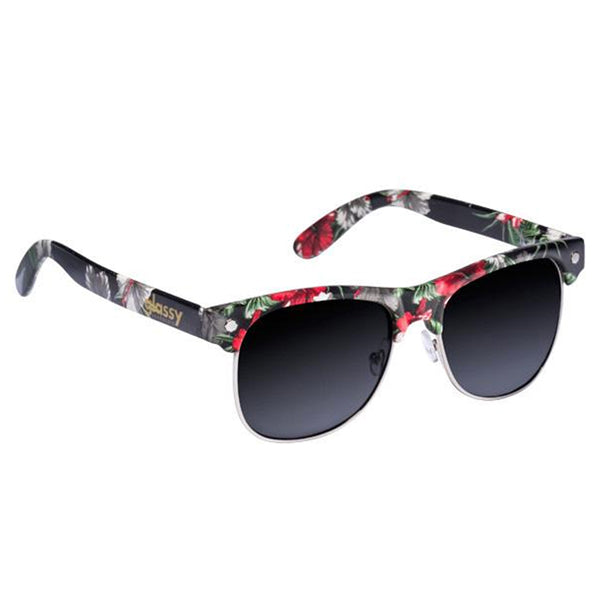 GLASSY SUNHATERS SHREDDER SUNGLASSES - BLACK FLORAL
Glassy Sunhaters Biebel Polarised Sunglasses - Black Purple. Designed by Professional Skateboarder Brandon Biebel, the Biebel features a durable frame and impact resistant Polarised Lens. AUS/NZ 1067 Spectacle Standards.

GLASSY SUNGLASS FEATURES:

Meets Australian/New Zealand 1067 Spectacle Standards
Frame is made from a durable polycarbonate material. 
Polarised Glare Reduction, 100% UV Protected, Impact resistant Lens
Also includes microfiber cloth.