Powell Peralta - Caballero Street Dragon White/Gold 9.625" Skateboard Deck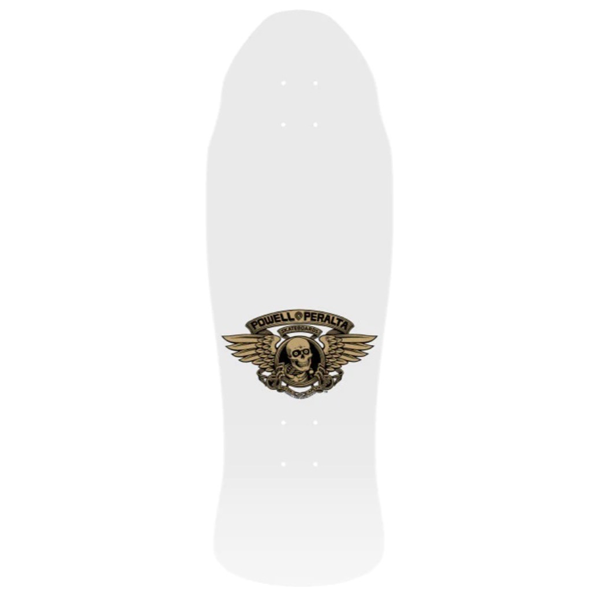 In 1987 street skating was rapidly gaining popularity. Steve Caballero not only excelled at vert skating but was a top contender of Street Style.
Powell Peralta decided to introduce an additional Cab deck model specifically designed for street. Artist V.C. Johnson created a new dragon graphic with the bats and bones background. Cab's name was also created in the bat shape since Cab was into Batman at the time. The Powell Peralta logo was made using the Animal Chin font, also a sign of the times.
Originally Released: 1987
Artwork by: Vernon Courtlandt Johnson
Deck Shape: 157
Concave: SP3
Wheelbase: 15.125"
Length: 29.75"
Width: 9.625"
Nose: 3.5"
Tail: 6.88"
*** Free Sheet of Truckstop Griptape Included ***