Confusion - International Skateboarding Magazine - Issue 33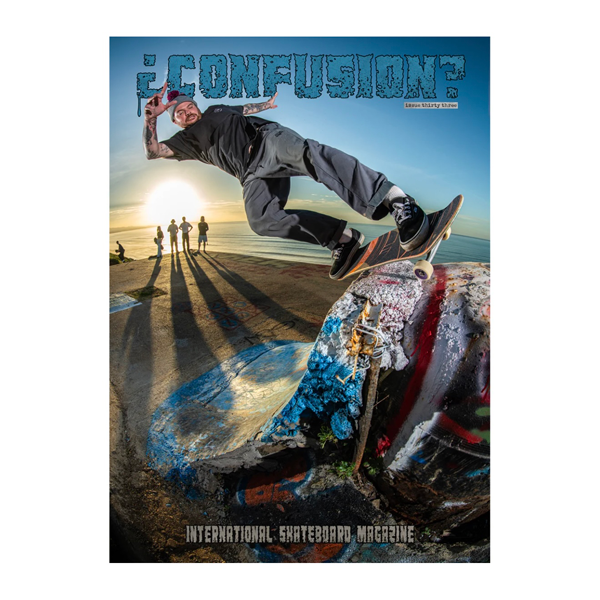 Issue #33
Cover: Romain Covolan. Feeble to fakie at a spot he built on top of a WWII bunker in Côte des Basques. Biarritz, France.
Photo: Pierre-Antoine Lalaude @pal_photo
DIY Spots: Bautzen DIY, Foxhole DIY, Barbecue DIY
Interviews with Caroline Duerr and Shonn Oquendo
Features: Into the Alps / Jean Jaques family tour, Sweden's Pipe Dream, Slappy Caddy, French Polska Connection, Renegade Tips, DIY tools, and way more...